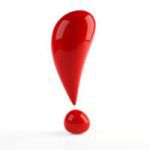 Company ABF, a.s. dissociates itself from the practices of companies International Fair Trade, Expo Guide, MULPOR Company S.A., FAIR Guide, Construct Data, which offer the publication of company data in the internet catalog of trade fairs and exhibitors.
Although the offer for the publication of the data in the catalog is presented as free of charge, after completing and submitting the data, the client will receive an invoice for the payment of almost EUR 1200 per year.
Furthermore, ABF, a.s. declares that it has never granted the mentioned companies permission to use or promote the protected names or logos of trade fairs organized by ABF, a. s. and to address individual exhibitors on behalf of the organizer of the fair.